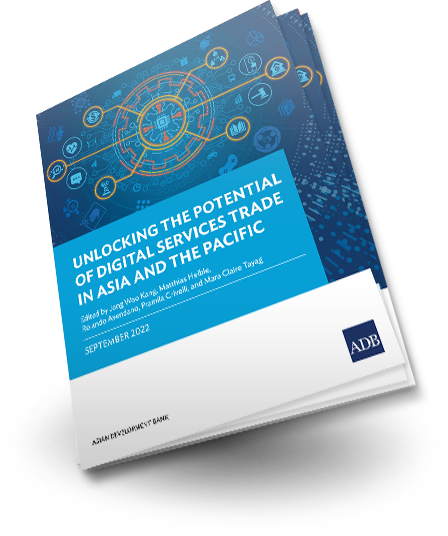 Growth in digital services trade in Asia and the Pacific has outpaced other regions for more than a decade.




To maximize gains from digital services trade, economies should equip workers with digital skills and knowledge, invest in information and communication technology infrastructure, and cultivate enabling environments through policy and regulatory reforms.




Allowing data to flow freely across borders and easing burdensome data localization requirements is important for realizing the development potential of digital services trade.




Unlocking the Potential of Digital Services Trade in Asia and the Pacific

This book explains how rapid digitalization during COVID-19 has accelerated the growth of digital services trade in Asia and the Pacific, and provides analysis on the opportunities, challenges, and associated risks.