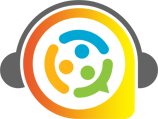 RCI-POD
WEBINAR
Regional Cooperation and Integration Policy Open Dialogue (RCI-POD) Webinar Series
Co-organized by the Regional Cooperation and Integration Division and RCI Thematic Group, the webinar series aims to provide a venue for casual and open policy dialogue on RCI issues.
Bilateral investment treaties (BITs) are an important policy tool for promoting foreign direct investments and safeguarding the interests of States and investors. They govern particular areas of investment policy, including the treatment of foreign investors and the dispute settlement mechanisms in place. If the reach of BITs has increased, some concerns have emerged in recent years about the benefits, but also costs, they may bring to some States. The COVID-19 crisis has also underscored a risk that governments' response to the pandemic could trigger an upsurge of investor-State disputes in coming years. The webinar discussed the potential role of investment treaties in the response to COVID-19 and the long-term strategies of Asian economies towards the economic recovery.
21 September 2020 (Monday), 2:00–3:30 pm (Manila)
Disclaimer: The views expressed on this website are those of the authors and presenters and do not necessarily reflect the views and policies of the Asian Development Bank (ADB) or its Board of Governors or the governments they represent. ADB does not guarantee the accuracy of the data in any documents and materials posted in this website and accepts no responsibility for any consequence of their use. By making any designation of or reference to a particular territory or geographic area, or by using the term "country" in any documents posted in this website, ADB does not intend to make any judgments as to the legal or other status of any territory or area.