Tracking Asian Integration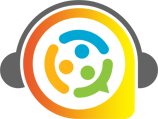 RCI-POD
WEBINAR 4
Premiered on: 7 Jul 2020 (Tuesday)
11:00–12:30pm (Manila) Platform: Microsoft Teams Meeting
Food Security in Asia and the Pacific Amid the COVID-19 Pandemic
The COVID-19 pandemic has raised food security risks in Asia and the Pacific as strict quarantine measures and export bans on basic food items have affected all stages of food supply chains. Household food consumption and nutrition have been significantly affected by loss of jobs and income and limited access to food. This webinar examined main disruptions induced by the pandemic, lessons of past food crises, and discuss policy priorities in response to food security threats as well as to facilitate transition toward a more resilient and efficient agriculture sector.
Opening Remarks:

Mio Oka

Director

,

SAER, ADB

Bio

---

Mio Oka is Director of the Environment, Natural Resources, and Agriculture Division in the South Asia Department of the Asian Development Bank (ADB). She is responsible in administering several large-scale irrigation, flood management, rural connectivity improvement and agriculture value chain projects in India, Sri Lanka, Bangladesh, Nepal, Bhutan, and Maldives amounting up to $700 million a year. She has over 20 years of experience in research, planning, designing, and implementing agriculture and rural development projects in South America, Southeast and South Asia. She obtained her master's degree MSc (Econ.) in Social Policy and Planning in Developing Countries from the University of London (UK).

Presentation:

Food Security in Asia and the Pacific amid the COVID-19 Pandemic

Kijin Kim

Economist

,

ERCI, ADB

Bio

---

Kijin Kim is Economist in the Economic Research and Regional Cooperation Department, Asian Development Bank. Since he joined the ADB in 2017, he has been working on trade, trade facilitation and trade finance within the context of regional cooperation and integration (RCI). He contributed to ADB's publications on these areas including the Asian Economic Integration Report, Trade Finance Gaps, Growth, and Jobs Survey, and Trade Facilitation and Better Connectivity for an Inclusive Asia and Pacific. Before joining the ADB, he was a research fellow of the Regional Economics Applications Laboratory at the University of Illinois since 2012. From 2004 to 2010, he worked as Economist at the Bank of Korea. He earned his PhD in economics from the University of Illinois at Urbana-Champaign in 2016, focusing on research within the fields of regional economics and applied econometrics, centered on the role of labor markets, the effects of heterogeneity in consumption spending and labor market participation on regional economies.

Sunae Kim

Natural Resources and Agriculture Specialist

,

SAER, ADB

Bio

---

Sunae Kim works on ADB's operations on agriculture and rural development in South Asia. Prior to joining ADB, she worked over 14 years in more than 20 countries in Africa, East Asia, Southeast Asia and the Middle East on agriculture value chain development, rural financing, climate change adaptation, farmers organizations, small scale renewable energy and innovative agri technologies while serving at the United National Office for Project Services as Regional Portfolio Manager for the Asia and the Pacific, International Fund for Agricultural Development as Team Leader and Agriculture and Climate Change Specialist in Asia and the Pacific Division, and Food and Agriculture Organization of the United Nations as Consultant. She holds a MSc Environmental Governance from the University of Freiburg, Germany and an Honours B.A. in Architecture, Landscape Architecture and Urban Planning from the University of Toronto, Canada.

Moderator:

Cyn-Young Park

Director

,

ERCI, ADB

Bio

---

Cyn-Young Park is Director of the Regional Cooperation and Integration Division in the Economics Research and Regional Cooperation Department of the Asian Development Bank (ADB). In her current capacity, she manages a team of economists to examine economic and policy issues related to regional cooperation and integration (RCI) and develop strategies and approaches to support RCI. During her progressive career within ADB, she has been a main author and contributor to ADB's major publications including Asian Development Outlook (ADB's flagship publication), Asia Capital Markets Monitor, Asia Economic Monitor, Asia Bond Monitor, and ADB Country Diagnostic Study Series. She has also participated in various global and regional forums including the G20 Development Working Group, Association of Southeast Asian Nations (ASEAN), ASEAN+3, Asia-Pacific Economic Cooperation (APEC), and Asia-Europe Meeting (ASEM). She has written and lectured extensively about the Asian economy and financial markets. Her work has been published in peer reviewed academic journals including the Journal of Banking and Finance, the Journal of Futures Markets, the Review of Income and Wealth, and the World Economy.

Prior to joining the ADB, she served as Economist (1999-2002) at the Organisation for Economic Cooperation and Development (OECD), where she contributed to the OECD Economic Outlook. She received her Ph.D. in Economics from Columbia University. She holds a bachelor degree in International Economics from Seoul National University.

Panelists:

Garry Smith

ADB Consultant/Former Acting Director, Food and Agriculture Organization

Bio

---

Garry Smith (MAgSC) commenced his career as a dairy husbandry advisor in the Australian dairy industry then moved to international development work after a two-year stint as a United Nations Volunteer in Lesotho. He subsequently managed development projects in Sudan with FAO (1979-82) and in Ethiopia with the World Bank (1982-89). He joined the FAO Investment Centre in 1990 as a senior livestock adviser before moving to New Zealand in 1995 where he managed Lincoln International, an international development consulting company. In 2000, he became an independent agriculture and rural development consultant, a role he still plays, wherein he has led the preparation and implementation support of World Bank, IFAD and ADB investment projects in over 30 countries. Between 2008-2012 he returned to the FAO Investment Centre, initially as its Principal Advisor and then as acting Director in 2011-12.

Yurdi Yasmi

Regional Representative for Southeast Asia

,

International Rice Research Institute (IRRI)

Bio

---

A leading natural resource manager, thinker, and scientist, Yurdi Yasmi works as IRRI's Regional Representative for Southeast Asia. He coordinates the institute's activities in the region and leads the development of the overall regional as well as country strategies for IRRI's research, outreach, training and capacity strengthening, and resource mobilization. He also leads the partnership with national governments, international research institutes, United Nations, development partners, private sector, regional bodies such as ASEAN, and other stakeholders.

Prior to joining IRRI, Yurdi served in various strategic leadership roles at the Food and Agriculture Organization of the United Nations, World Agroforestry Centre, and the Center for People and Forests. He has also been appointed to serve in high-level expert panels by the World Bank, International Tropical Timber Organization, among others. Yurdi received a PhD and MSc from Wageningen University, the Netherlands; and Bachelor's degree from IPB University in Indonesia.

Emma Allen

Country Economist

,

IRM, ADB

Bio

---

Emma R. Allen joined the Asian Development Bank (ADB) as Indonesia's Country Economist in 2016. She prepares the Indonesia chapter of ADB's flagship publication, Asian Development Outlook and supports ADB operations related to public expenditure management, skills development, sustainable development goals, and knowledge. Prior to joining ADB, she was a Labor Market Economist with the ILO. She has authored over 20 academic and research papers, books, and manuals on employment trends, wages and productivity, labor market institutions, skills development, and women in the labor force. She received her PhD in Economics from the University of Newcastle, Australia in 2015.

Hans Woldring

Principal Natural Resources and Agriculture Specialist

,

CWER, ADB

Bio

---

Hans Woldring has 39 years of professional experience, with 26 years in the field. He joined ADB in 2007, and has worked in the Central and West Asia and South Asia Departments. He led with major assignments for ADB in Afghanistan, Tajikistan and Nepal, and has worked in the Central Asia region since 1994. Prior to joining ADB, he worked for 4 years with the International Finance Corporation in their advisory services unit in Central Asia. From 1981 to 2001, he worked as a consultant to private and corporate famers in Australia, specializing in resource management, farm management and agronomy advisory, as well as international consulting assignments in Tajikistan, Uzbekistan, China and Cameroon.

Recent projects include the Arghandab Integrated Water Resources Development Project, approved by ADB in September 2019, which aims to help improve Afghanistan's agricultural productivity, water resources management, energy generation, and growth outlook. He also supports in operational planning, and currently leads processing of projects for Kazakhstan and the Kyrgyz Republic on agriculture wholesale markets and livestock value chain development.

Hans, a national of Australia, holds a Bachelor of Rural Science from the University of New England, a Master of Integrated Water Management from the University of Queensland, and is a Graduate of the ADB/Harvard Breakthrough Leadership program. He has served as an elected representative in local government and professional organizations in Australia. He is an accomplished sailor and holds a commercial pilots license with more than 2500 hours in command.