Tracking Asian Integration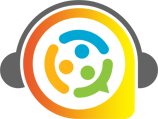 RCI-POD
WEBINAR 8
Premiered on: 4 Aug 2020 (Tuesday)
10:00–11:30am (Manila) Platform: Microsoft Teams Meeting
Migrant Workers and Remittances in the Time of Pandemic
The COVID-19 pandemic and the corresponding economic recession put job security and well-being of over 91 million international migrants from Asia and the Pacific at risk. Official data show international remittances to developing Asian economies have plummeted in recent months. A substantial number of households in developing Asia—who depends on international remittances— could fall into poverty; particularly in the Pacific and Central/West Asia economies where dependency rates on remittance inflows are high. This webinar examined the impact of pandemic on labor mobility, including a forecast of the COVID-19 impact on remittance inflows for this year. It also explored policy options to safeguard migrants and the remittance recipient households.
Presentation:

COVID-19 Impact on International Migration, Remittances, and Recipient Households in Developing Asia




Aiko Kikkawa Takenaka

Economist

,

ERCD, ADB

Bio

---

Aiko Kikkawa Takenaka is Economist at the Economic Research and Cooperation Department of the Asian Development Bank. She covers research topics of aging and demographic changes, international migration and remittances, and the economic analysis of ADB projects. Prior to joining ADB, she was with the International Organization for Migration (IOM) where she led technical assistance programs on migration and overseas employment policy, remittances, and disaster relief operation targeting mobile population in multiple countries of Asia and Europe.

Ms. Kikkawa obtained her Ph.D. in Development Economics from the National Graduate Institute of Policy Studies, Japan, and Master's degree in Forced Migration from the University of Oxford, UK.

James Villafuerte

Senior Economist

,

ERCD, ADB

Bio

---

James Villafuerte is a Senior Economist at the Regional Cooperation and Integration Division in the Economics Research and Regional Cooperation Department of the Asian Development Bank. Prior to joining the ADB, he worked as: a Team Leader of the Asia Regional Integration Center at the ADB; a Senior Economist at the Department of Treasury in Finance in Melbourne Australia; and an Economist at the Poverty Reduction and Economic Management team at the World Bank Office in Manila (2002-2004).

His areas of expertise include macroeconomic forecasting, fiscal strategy, economic surveillance, early warning system, and tracking the progress of Economic Integration in Asia. He contributes regularly to the ADB's flagship publication—the Asian Economic Integration Report—where he is now leading the preparation of the 2020/21 theme chapter on Digital Platforms: Implications for Developing Asia.

Mr. Villafuerte obtained his Master's and Bachelor's degrees in Economics from the University of the Philippines. He has also completed training: a) on General Equilibrium Analysis at the Center of Policy Studies, Monash University; and b) on Global Trade Analysis in Purdue University in Indiana.

Moderator:

Yasuyuki Sawada

Chief Economist and Director General

,

ERCD, ADB

Bio

---

Yasuyuki Sawada is Chief Economist of the Asian Development Bank (ADB) and Director General of its Economic Research and Regional Cooperation Department. He is chief spokesperson on economic and development trends, and leads the production of ADB's flagship knowledge products and support for regional cooperation fora. Before joining ADB, Mr. Sawada was Professor of Economics at the University of Tokyo, and has led numerous large-scale development policy evaluation projects for various institutions. His key research areas are development economics, microeconometrics, economics of disasters, and field surveys and experiments. Mr. Sawada obtained his Ph.D. in Economics from Stanford University.

Panelilsts:

Nilim Baruah

Senior Labor Migration Specialist

,

ILO Regional Office, Bangkok

Bio Presentation

---

Nilim Baruah has been working on migration issues since 1998 and earlier in the development field. Before assuming his current responsibilities as Senior Migration Specialist at the ILO (International Labour Organization) Regional Office for Asia and the Pacific in Bangkok in 2011, he was the Chief Technical Adviser (CTA) of ILO technical cooperation labour migration projects in Southeast Asia (2010-11) and Eastern Europe/Central Asia (2007-2010). Earlier he headed IOM's (International Organization for Migration) Labour Migration unit in Geneva from 2002-2007. He is co-author of the OSCE-IOM-ILO Handbook on Establishing Effective Labour Migration Policies (2006) which has been published in several languages and has authored several papers on labour migration, recruitment and remittances. Prior to the IOM, Nilim Baruah worked in the development field with Oxfam (U.K/Ireland) as the Country Representative in Yerevan, Armenia (1995-2002) and Regional Representative in Bhubaneshwar, India (1991-94).He studied Development Studies at Carleton University, Ottawa, (1984-86) where he obtained a Master's Degree in International Affairs.

Alvin Ang

Professor, Economics Department; and Director

,

Ateneo Center for Economic Research and Development, Ateneo De Manila University Office

Bio Presentation

---

Alvin Ang is a Professor at the Department of Economics of Ateneo de Manila University and concurrently serves as Director of Ateneo Center for Economic Research and Development (ACERD). He supervises and leads various economic researches and with a team of Senior Fellows, provides economic briefings to corporate as well as government clients. He edits and contributes to the Eagle Watch column of the Philippine daily business broadsheet Business Mirror.

Dr. Ang often serves as a resource person on economic and policy matters in conferences and on radio and television, locally and internationally. His research areas cover macroeconomics, labor and migration, urban and rural development, competitiveness, and systems and capacities improvement. He was a co-Grand Prize Winner of the 2011 Outstanding Research for Development of the Global Development Awards in Bogota, Colombia.

He earned his PhD in Applied Economics at Osaka University Graduate School of Economics and obtained a Masters degree in Public Policy from the National University of Singapore on scholarship from the Singaporean government in 1999. He has taught for the last 27 years also at the University of Santo Tomas and served as adjunct faculty at the Asian Institute of Management, Development Academy of the Philippines, and Nazarbayev University in Kazakhstan.

Ismatulloev Ismatullo Ubaydovich

Associate Professor, Department of Economics and Business Studies

,

Tajik State University of Commerce; and ADB Consultant

Bio Presentation

---

Ismatulloev Ismatullo Ubaydovich is currently an Assistant Professor at Tajik State University of Commerce and a consultant at the Asian Development Bank. He is working on introducing the International Standard Classification of Occupations-08 in Tajikistan and was a deputy team leader for ADB's Skills and Employability Enhancement Project. He has more than 15 years of practical consulting experience for various international organizations.

Dr. Ubaydovich obtained his PhD in Economics and Management at the Tajik State University. He was a postdoctoral researcher at the Center for Caspian Region Studies at the Freie Universitat in Berlin, Germany.