Tracking Asian Integration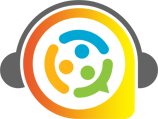 RCI-POD
WEBINAR 7
Premiered on: 29 Jul 2020 (Wednesday)
16:30–18:00 (Manila) Platform: Microsoft Teams Meeting
Will the Post COVID-19 Recovery in Asia and the Pacific Result in Greater Regionalization of Trade and Investment?
The impact and experience with the COVID-19 pandemic and several major economic forces or trends in favor of greater intra-Asia production, trade and investment may have weakened the region's preference or dependence on the global multilateral trade system, while increasing perceived risks of overdependence on long-distance value chains vulnerable to disruption anywhere along the 'chain'. Will the pre-pandemic forces decelerating globalization and accelerating Asia's economic position in the world plus the shock of the COVID-19 result in a steady 'structural transformation' away from globalization to regionalization? Or, will Asia and the rest of the world attempt to redesign but also revitalize globalization once the pandemic is passed and the recovery has commenced?
Presentation:

Globalization and Regularization During a Pandemic




Mr. Joseph Ernest Zveglich Jr.

Deputy Chief Economist

,

ERCD, ADB

Bio Presentation

---

Joseph E. Zveglich Jr. is Deputy Chief Economist of the Asian Development Bank. He supports the Chief Economist to set research directions for the Economic Research and Regional Cooperation Department, ensure research quality, and brief the ADB Board and Management on emerging economic issues.

Previously as Director of macroeconomic research, Mr. Zveglich oversaw the preparation of the annual Asian Development Outlook and the Asian Development Outlook Update, ADB's flagship publications forecasting economic trends in the region. He has also served as Principal Planning and Policy Economist at ADB's Strategy and Policy Department, Senior Advisor to the President, and as Deputy Country Director at the ADB's Sri Lanka Resident Mission. Mr. Zveglich joined ADB in 1998.

Before ADB, Mr. Zveglich worked as a researcher and instructor at the Harvard Institute for International Development as part of the team providing capacity building to government officials in macroeconomic policy and management. He was also a visiting instructor at the College of William and Mary.

Mr. Zveglich earned his Ph.D. and Master of Arts degree at Harvard University. He graduated summa cum laude in economics with an emphasis on Asian studies at Arizona State University.

Panel Discussion on Options and Potential Scenarios for Greater Regionalization of Existing and New Supply and Value Chains Among the Region's Economies

Moderator:

Mr. Arjun, Goswami

Chief, RCI Thematic Group

,

SDCC, ADB

Bio

---

Arjun Goswami holds a degree in Law (Juris Doctor) from the American University; a Master of Law degree (Public International Law) from Cambridge University; a Master of Arts degree (Modern History) from Oxford University; and a Master of Science Certificate in Financial Management from the School of Oriental and African Studies, London University. With 21 years in ADB in both operations and knowledge and a decade of RCI experience, he brings strategic direction and a focus on innovation and quality for future RCI work by ADB.

Panelilsts:

Ambassador Kishore Mahbubani

Distinguished Fellow

,

Asia Research Institute, National University of Singapore

Bio

---

Ambassador Kishore Mahbubani is a veteran diplomat, student of philosophy, and author of eight books, Kishore Mahbubani is currently a Distinguished Fellow at the Asia Research Institute, National University of Singapore. Mahbubani is also a former President of the UN Security Council (Jan 2001, May 2002) and the Founding Dean of the Lee Kuan Yew School of Public Policy (2004-2017). Mahbubani writes and speaks prolifically on the rise of Asia, geopolitics and global governance. His eight books and articles in the New York Times, Washington Post, Financial Times and Foreign Affairs have earned him global recognition as "the muse of the Asian century." He was inducted into the American Academy of Arts and Sciences in October 2019. His latest book, Has China Won?, was released on 31st March 2020. More information can be found on

www.mahbubani.net

.

Dr. Alex Chandra

Head of Analysis and Monitoring Division on Trade, Industry and Emerging Issues

,

ASEAN Secretariat

Bio

---

Alexander C. Chandra is the Assistant Director and Head of the Analysis and Monitoring on Trade, Industry, and Emerging Division (AMTIED) under the ASEAN Integration Monitoring Directorate (AIMD) of the ASEAN Secretariat. Previously, he spent over a decade of his professional career working on issues spanning all the three pillars of the ASEAN Community with research think-tanks (e.g. the Habibie Center (2015-2018), the International Institute for Sustainable Development (2009-2014)), private sector organisation (e.g. the ASEAN Business Advisory Council (2014-2015)), and various non-governmental organisations (2004-2009). He holds a Ph.D. in Southeast Asian Studies from the University of Hull, the United Kingdom (2004), with research interests covering the political-economy of Southeast and East Asian regionalism, international economic diplomacy, the role of non-state actors in regional governance, and the wider development/emerging aspects of ASEAN cooperation. He has published extensively on these issues.

Mr. Md. Mosharaf Hossain

Director

,

BIMSTEC Secretariat

Bio

---

Mr. Md. Mosharaf Hossain is a career diplomat from Bangladesh Foreign Service 22nd batch (December 2003) and currently serving as one of the Directors at the Bay of Bengal Initiative for Multi-Sectoral Technical and Economic Cooperation (BIMSTEC) Secretariat. He joined the BIMSTEC Secretariat in Dhaka on 11th February 2020 as the Director from Bangladesh. Prior to his current appointment he was serving as a Director at the Prime Minister's Office of Bangladesh. Prior to that, Mr. Hossain served as a Director at the Ministry of Foreign Affairs of Bangladesh. He also served at different capacities at the Bangladesh High Commission in Canberra, Australia and Embassy of the People's Republic of Bangladesh in Riyadh, Saudi Arabia.

Md Mosharaf Hossain obtained his Bachelor of Science in Civil Engineering degree from Bangladesh University of Engineering and Technology (BUET), Dhaka. He did his Masters of International Affairs from the Australian National University (ANU) in Canberra, Australia. Apart from that, he took part in important trainings and seminars both at home and abroad.

Ms. Deborah Elms

Executive Director

,

Asian Trade Centre

Bio

---

Dr. Deborah Elms is the Founder and Executive Director of the Asian Trade Centre (ATC). She is Vice Chair of the Advisory Board for the Asia Business Trade Association (ABTA), Co-Chair of the Trade Policy Committee of the Global Trade Professionals Alliance (GTPA), and also a
senior fellow in the Singapore Ministry of Trade and Industry's Trade Academy.

Previously, Dr Elms was head of the Temasek Foundation Centre for Trade & Negotiations (TFCTN) and Senior Fellow of International Political Economy at the S. Rajaratnam School of International Studies at Nanyang Technological University, Singapore.Dr. Elms received a PhD in political science from the University of Washington, a MA in international relations from the University of Southern California, and bachelor's degrees from Boston University. Dr Elms publishes the Talking Trade Blog.

Mr. Safdar Parvez

Director

,

CWRC, ADB

Bio

---

Safdar Parvez, has 25 years of experience including 17 years at ADB. He holds Master's degrees in Economics from Cambridge University, United Kingdom andQuaid- E-Azam University, Pakistan and a Bachelor's degree in Economics from Government College, Pakistan. Prior to joining ADB, he was a Programme Manager/Economist at Aga Khan Rural Support Programme, Pakistan where he conducted policy research, analysis and led overall direction for strategic planning, particularly in areas of growth, equity and sustainability. He joined ADB in June 2002 as Programs Officer in the Pakistan Resident Mission (PRM). He was appointed as an Economist in PRM in July 2007 and was later assigned to the ADB Headquarters in the Central and West Asia Department's Operations Coordination Division in July 2010. In October 2012, he transferred to the Strategy and Policy Department on a promotion as Senior Planning and Policy Economist and was promoted to Principal Planning and Policy Economist in April 2015. He was appointed Director for Central and Asia Department's Regional Cooperation and Operations Coordination Division in November 2016.

Mr. Parvez is a senior economist who has broad experience in the Bank covering strategy and policy development, country programming and operations, economic and sector work, and supporting regional cooperation and project processing and implementation both in HQ and RM. He has been a team leader on a number of strategy reforms and initiatives such as the Midterm Review of ADB Strategy 2020, Approach to Upper Middle-Income Countries, Reform of Country Partnership Strategy Business Process, and was a lead member of the team which prepared the ADB Strategy 2030. He has also led the preparation of country partnership strategies for Kazakhstan, Pakistan and Uzbekistan. Since assuming his position as Director, CWRC, he has led the formulation of the CAREC 2030 Strategy, the new long- term strategic framework for the CAREC Program leading to 2030 and supervised and led economic and sector work and preparation of country partnership strategies. He has extensive knowledge and experience in Central and West Asia region, and his operational and research background supports ADB's knowledge and regional cooperation work in the region.