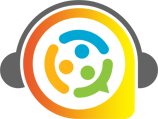 RCI-POD
WEBINAR 17
Premiered on: 27 Nov 2020 (Friday)
10:00–11:30 am (Manila) Platform: Microsoft Teams Meeting
e-Conomy Southeast Asia 2020
The COVID-19 pandemic has put digital services at the center stage with the adoption, acceptance, and usage of digital technologies hyper-accelerating for both consumers and SMEs. In 2020, the internet economy hits $100 billion in Southeast Asia with 400 million internet users. This webinar presented the 2020 Google-Temasek-Bain&Company report on the region's digital economy. It also brought a panel of experts who reacted to the presentation and discussed critical issues, pressing challenges, and way forward so that digital transformation contributes to resilient and sustainable growth in Southeast Asia.
Opening Remarks:

Cyn-Young Park

Director

,

Regional Cooperation and Integration Division, Economic Research and Regional Cooperation Department (ERCD), Asian Development Bank (ADB)

Bio

---

Cyn-Young Park is Director of the Regional Cooperation and Integration Division in the Economics Research and Regional Cooperation Department of the Asian Development Bank (ADB). In her current capacity, she manages a team of economists to examine economic and policy issues related to regional cooperation and integration (RCI) and develop strategies and approaches to support RCI. During her progressive career within ADB, she has been a main author and contributor to ADB's major publications including Asian Development Outlook (ADB's flagship publication), Asia Capital Markets Monitor, Asia Economic Monitor, Asia Bond Monitor, and ADB Country Diagnostic Study Series. She has also participated in various global and regional forums including the G20 Development Working Group, Association of Southeast Asian Nations (ASEAN), ASEAN+3, Asia-Pacific Economic Cooperation (APEC), and Asia-Europe Meeting (ASEM). She has written and lectured extensively about the Asian economy and financial markets. Her work has been published in peer reviewed academic journals including the Journal of Banking and Finance, the Journal of Futures Markets, the Review of Income and Wealth, and the World Economy. Prior to joining the ADB, she served as Economist (1999–2002) at the Organisation for Economic Cooperation and Development (OECD), where she contributed to the OECD Economic Outlook. She received her Ph.D. in Economics from Columbia University. She holds a bachelor degree in International Economics from Seoul National University.



Presentation:

e-Conomy Southeast Asia 2020

Nuno Carrilho Neves

Regional Head of Strategy

,

Insights and Data for South East Asia Google

Bio Presentation

---

Currently, Nuno Carrilho Neves leads at Google the area of Data and Insights for South East Asia. Previously, he was responsible for leading Insights, Analytics, Products and Sales in different Latam markets. Before joining Google, he had experience across multiple industries: digital, payments, mobile, innovation,strategy and consulting in Latam and Europe.



Panel Discussion:

Moderator:

James Villafuerte

Senior Economist

,

Regional Cooperation and Integration Division, ERCD, ADB

Bio

---

James Villafuerte is a Senior Economist at the Regional Cooperation and Integration Division in the Economics Research and Regional Cooperation Department of the Asian Development Bank. Prior to joining the ADB, he worked as: a Team Leader of the Asia Regional Integration Center at the ADB; a Senior Economist at the Department of Treasury in Finance in Melbourne Australia; and an Economist at the Poverty Reduction and Economic Management team at the World Bank Office in Manila (2002–2004). His areas of expertise include economic modelling, fiscal strategy, economic surveillance, early warning system, and tracking the progress of Economic Integration in Asia. He contributes regularly to the ADB's flagship publication—the Asian Economic Integration Report—where he is now leading the preparation of the 2020/21 theme chapter on Making Digital Platforms: Work for Asia. Mr. Villafuerte obtained his Master's and Bachelor's degrees in Economics from the University of the Philippines. He has also completed training: a) on General Equilibrium Analysis at the Center of Policy Studies, Monash University; and b) on Global Trade Analysis in Purdue University in Indiana.



Panelists:

Thomas Abell

Advisor, SDCC and Chief of Digital Technology for Development

,

ADB

Bio

---

Thomas Abell is the Chief of ADB's Digital Technology for Development Unit, which promotes the effective use of digital technology across ADB programs to improve development impact. His team works with ADB member countries in supporting the transition to the digital economy and provides assistance across many areas, including eGovernment, Tech startup ecosystems, technology policy, and tech industry partnerships. Thomas has over 30 years of professional experience in digital technology, including technology policy and strategy, software development, and systems architecture. During his 10+ years of experience in international development, he has worked extensively across Asia, Africa and Latin America, working with governments, development organizations, NGOs and corporations. He has authored many publications on technology innovation in development, focused mainly on education, financial inclusion and agriculture. Thomas has master's degrees in engineering and management and a bachelors in engineering from MIT.



Celia M. Reyes

President

,

Philippine Institute for Development Studies

Bio Presentation

---

Celia M. Reyes is the first woman president of Philippine Institute for Development Studies. She specializes in the field of econometrics and has conducted and published numerous research and policy papers on poverty assessments and evaluations of social protection programs. She is also the network leader of the Community-Based Monitoring System (CBMS), providing free technical assistance to local government units in the country in the implementation of the CBMS. The CBMS is a local poverty monitoring tool she developed under the Micro Impacts of Macroeconomic Adjustment Policies project. She has also served as president of the Philippine Economic Society in 2011 and has been an adviser to various national government technical working groups on poverty monitoring and indicator systems in the country since the early 1990s. She has been the chairperson of the Technical Committee on Poverty Statistics convened by the National Statistical Coordination Board since 2003, as well as the editor-in-chief of the Philippine Journal of Development, PIDS' multidisciplinary social science journal that publishes policy-oriented studies and researches on development issues in the Asia-Pacific region. Reyes is a cum laude graduate of Bachelor of Science in Statistics and a Master of Arts degree in Economics from the University of the Philippines, and has a Doctor of Philosophy degree in Economics from the University of Pennsylvania.



H.E. Dr. Huot Pum

Under Secretary of State

,

Ministry of Economy and Finance (MEF), Cambodia

Bio

---

Huot Pum m is the Under Secretary of State at Ministry of Economy and Finance (MEF) of Cambodia. Former Deputy Secretary-General at General Secretariat of Committee on Economic and Financial Policy (CEFP) his responsibilities includes (i) Coordinating with line ministries and member ministries of the CEFP; (ii) Arranging the high-level meetings on key topics on plicy direction, seeking policy responses to any external shocks, and preparedness for any challenges; (iii) Folllowing and evaluating the implementation of policy set by the government, and providing recommendations if necessary; and (iv) Preparing regular reports and submitting to key policy makers. He also worked as Coordination and Technical Assistance Officer and Economist at ASEAN+3 Macroeconomic Research Office. As Coordination and Technical Assistance Officer he was assigned to draft strategy and policy papers for AMRO, for instance a policy paper on Performance Evaluation Framework (PEF). On a regularly basis, he maintain a good communication within AMRO, with member authorities (officials from ASEAN+3 authorities), officials from IOs and International Financial Institutions (IFIs), professors and academic researchers. As Economist his main responsibility is to conduct country surveillance reports of the assigned economies on a bi-annual basis (March and November cycles, in line with ASEAN Finance and Central Bank Deputies' Meetings-AFCBDM), to conduct annual consultation visits and short visits to the countries of responsibility, at least once a year (generally two times per year). For each visit, he is required to write a pre-assessment report on the economies prior to the mission trip and a post-assessment report right after the mission trip. Besides the country surveillance reports and mission trip-related reports, he is responsible to prepare periodic updates on each economy of responsibility (weekly and monthly updates).



Elaine de Velez

Founder and CEO

,

FrontLearners, Inc.

Bio

---

Elaine de Velez is the CEO and Founder of FrontLearners, an e-learning content and solution provider to boost student competency and to increase school enrollment. She graduated from the University of Adelaide with an MBA and was awarded as the Most Outstanding Graduate, 2006–2008. She finished B.S. Chemistry, cum laude and as a DOST scholar from the University of the Philippines Los Banos, 1981–1985. She was the 7th placer of the Chemistry Board Examination in 1986. She took her high school education at the Philippine Science High School. Elaine was formerly Senior R&D Director at Johnson & Johnson Asia Pacific in Singapore and Section Head for R&D at Procter & Gamble Philippines.