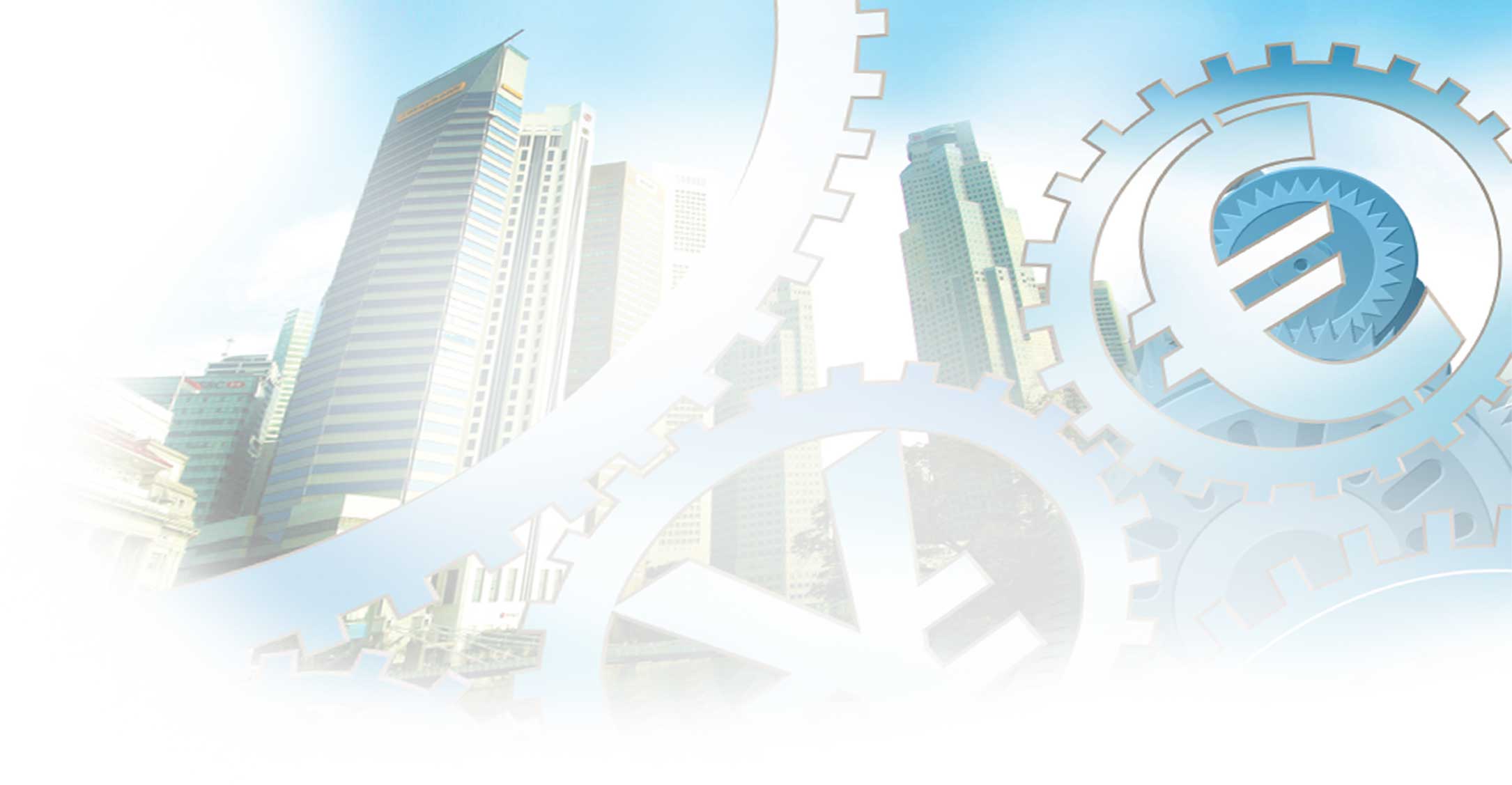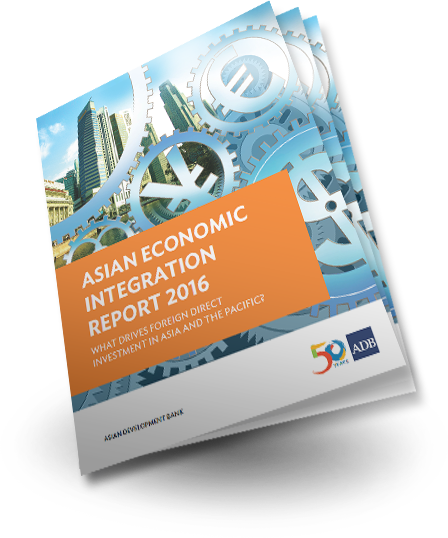 Asian Economic Integration Report 2016
What Drives Foreign Direct Investment in Asia and the Pacific?
The Asian Economic Integration Report is ADB's annual report on Asia's regional economic cooperation and integration, covering 48 regional members of the ADB and analyzing their regional as well as global economic linkages. It has two major chapters— (i) the progress in regional cooperation and integration (RCI), which provides the latest progress in economic outlook, trade and investment integration, financial integration, and people movement, and updates of subregional cooperation initiatives; and (ii) special theme chapter on RCI-related topics which could draw broad interest from policy makers and academia alike.

The theme chapter of this year's report features policy drivers and economic factors that help to attract foreign direct investment (FDI) in Asia and the Pacific. FDI can take various forms depending on firms' strategy: (i) investment in new assets (greenfield FDI); or (ii) mergers and acquisitions. Firms can also decide to enter the market to (i) avoid trade barriers and gain better access to local market (horizontal FDI); or (ii) lower the production costs by relocating different stages of production in the country with least cost (vertical FDI). Given that the beneficial impact of FDI is contingent on the type of FDI and the country context, it is important from a policy perspective to investigate how to attract the type of FDI most in line with the host economies' development goals.
close info
A good investment climate is vital in fostering productive private investment—either domestic or foreign.

With the continued anemic global economic recovery, trade growth in Asia and the Pacific decelerated in 2015, falling further behind growth in gross domestic product.

Trade linkages within subregions have continued to strengthen, while inter-subregional trade linkages weakened.

Financial integration continues to increase gradually in the region; but still lags far behind trade integration.

Remittances and tourism receipts play an important role in economic growth and development in many Asia and the Pacific economies.

Greater domestic production fragmentation helps attract more GVC­–FDI.

A good investment climate is vital in fostering productive private investment—either domestic or foreign.

With the continued anemic global economic recovery, trade growth in Asia and the Pacific decelerated in 2015, falling further behind growth in gross domestic product.

ASIA REGIONAL INTEGRATION CENTER

© 2015

Asian Development Bank

. All rights reserved. Reproduction in whole or in part without permission is prohibited.

About us

The Asia Regional Integration Center (ARIC) is an ongoing technical assistance project of the

Economic Research and Regional Cooperation Department

(

ERCD

)

. Following the 1997/98 Asian financial crisis and the contagion evident around the region, ADB was asked to use its knowledge-based expertise to help monitor the recovery and report objectively on potential vulnerabilities and policy solutions. With the ASEAN+3 process just starting, ADB provided technical assistance beginning in 1999—to create the Asia Recovery Information Center, the precursor to ARIC.

Contact us

Please help us improve the ARIC website by sending us your comments. These may be on content, (e.g., articles posted on or for which links are provided in the ARIC website), website structure (e.g., do you find ARIC's sections useful?), ease of navigation, or even page design and layout.

Send all your comments to: aric_info[at]adb.org